First, what are the definitions of genius on the web?
someone who has exceptional intellectual ability and originality; "Mozart was a child genius"; "he's smart but he's no Einstein"
brilliance: unusual mental ability
ace: someone who is dazzlingly skilled in any field
exceptional creative ability
flair: a natural talent; "he has a flair for mathematics"; "he has a genius for interior decorating"
wordnet.princeton.edu/perl/webwn
And what's the formula for genius?
According to Robin Sharma, time + focus = genius.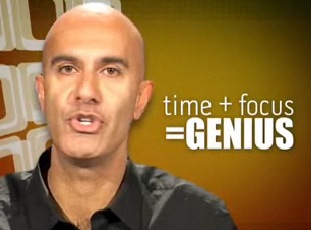 You can see the video explaining this here.