Archive for the 'Podcasts' Category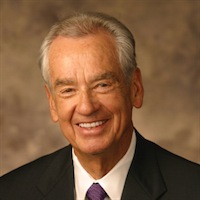 Zig Ziglar is best known for his sales training programs and books. But I am loving this podcast of Inspiring Words of Encouragement from Zig Ziglar (iTunes).
I have listened to only 3 episodes so far, but they are full of practical wisdom and ideas you can implement right away. If you have read self-help books and heard other leaders, you will realize that not everything is new. Truth is that nobody can come up with something completely new on self-help anyway.
Here are some points that touched me.
On dining table, talk only positive things from the day with your family
Take small incremental steps regularly
You are always in control of your life, your attitudes and your moods
Smile when you meet someone, they will smile in return
If you listen to this podcast everyday, I can bet your confidence, relationships and performance will jump.
Update: I used Odeo to host this podcast, and it's stopped hosting for free! Death of podcasts it seems..
I did a lightning talk on Public Speaking for Geeks at foss.in yesterday. I had great fun delivering the talk and listening to all the others. It's a wonderful game!
What could I do after that? Well, convert the lightning talk into a podcast!
So here's my first podcast – Public Speaking for Geeks! In this four and half minute podcast, I talk about public speaking. Compare it to free software and share secrets of succeeding at public speaking – or in my terms sharing your ideas and sharing your knowledge!
And this one is dedicated to Atul Chitnis. For being the unstoppable army behind foss.in and inspiring me!
And here are some relevant past posts:
Feedback, comments.. most welcome!